Cooking in Corona days with Karni Tomer- Food explorer Cauliflower Shawarma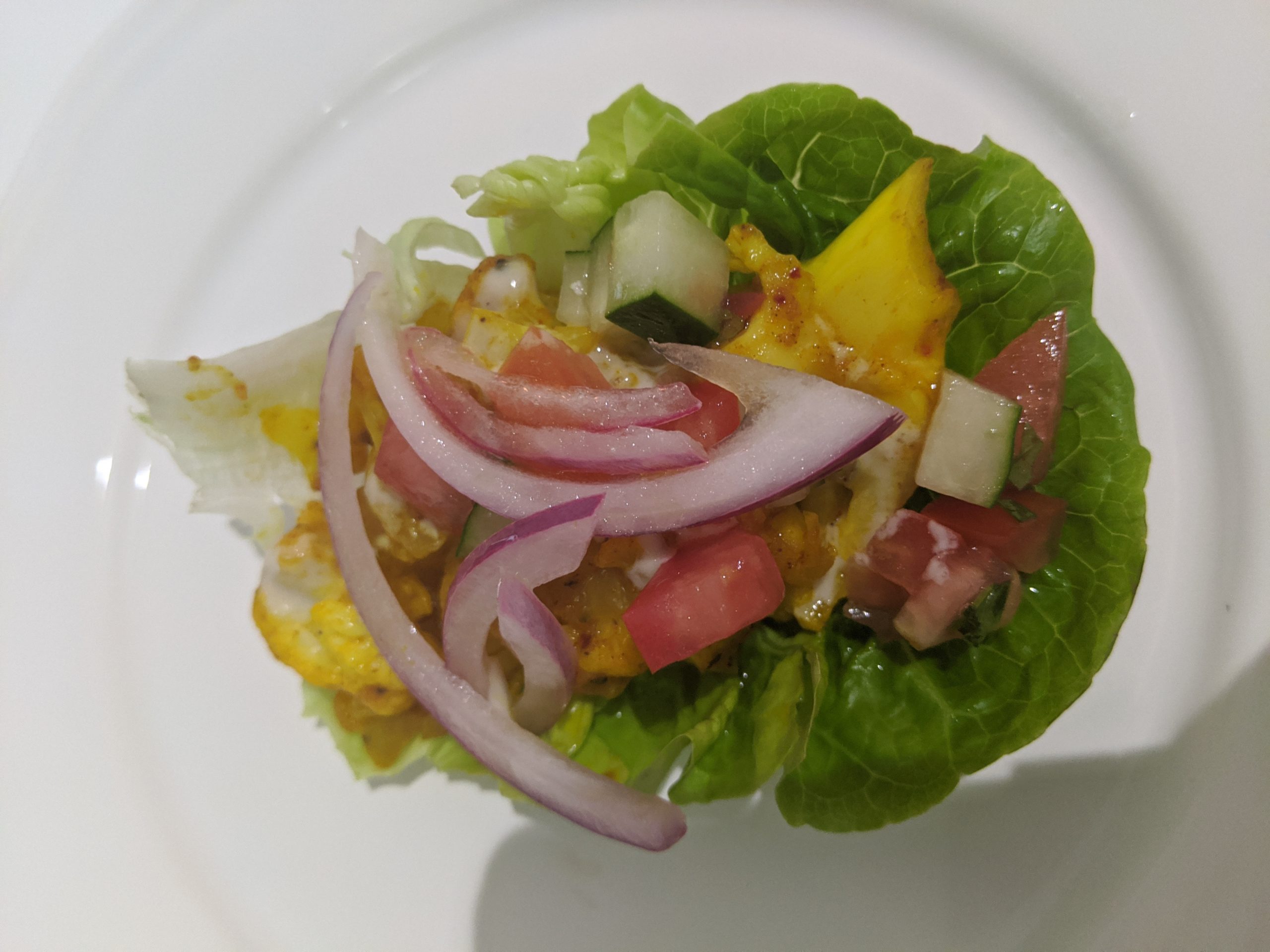 Cooking in Corona Days:
Hi, I'm Karni Tomer Food Explorer,
Food explorer and owner of a food tours company in Singapore.
I have lived in Singapore for over 10 years, and the thing I love most is eating.
And to cook, to bake and specially to indulge in food.
In Singapore, the Corona sneaked into our lives in late January at the height of the Chinese New Year celebrations.
We went through very stressful days accompanied by loss of income, fear of the unknown, psychosomatic illnesses and daily counts of patients.
Today the situation is under control but the virus has not disappeared. In the meantime, I am sad to see how the virus has spread to the world and to Israel in particular.
In my opinion, the best therapy is food.
Cooking and feeding you is the best gift I can give you.
Every day, I will publish a Western or Asian recipe that will delight your heart and inspire you to cook at home.
Hope to see you on better days,
Karni Tomer Food Explorer – Singapore
Food tours  and Cooking classes online
Vegetarian Cauliflower Shawarma
After a carb-full weekend filled with butter smeared Jerusalem bagels served alongside delicious shakshuka, it is time for a no-carb meatless Monday. As part of our cauliflower series (fried rice cauliflower and Couscous cauliflower )we will prepare something very special today: Cauliflower Shawarma !
This recipe is a fun startup which is abundant with Middle Eastern spices and is composed of a very available raw material that disguises as meat: Cauliflower.
The ingredients for cauliflower sharma
One big Cauliflower
 Mushrooms (like shiitake or portobello) – Optional
Chopped big onion
Dry spices – either a shawarma spice that you buy in a supermarket or a homemade blend of:
1 tsp Cumin
1 tsp turmeric
1 tsp coriander powder
1 tsp yellow curry powder
½ teaspoon of cinnamon
½ teaspoon of sweet paprika
Black pepper and salt
You can add more spices, if you don't have one of the spices it's ok. If you need to double the quantity it's also ok.
Preparation Instructions
Chop the washed cauliflower into thin slices
If you want, you can add some coarsely cut succulent mushrooms, they are a yummy alternative for the Cauliflower.
Fry onion in a tablespoon of olive oil until softened. Add the spices and fry for a few seconds. Be careful not to burn. You can add another spoon of oil.
Add the chopped cauliflower and continue to mix, simultaneously adding a quarter cup of water
Mix and check if more spices are to be added. Add some salt and paper.
After frying, remove from the heat and prepare for plating
Plating / Serving Instructions
I often like to serve the Shawarma on pita or tortilla. But, for those who want to avoid carbohydrates, you can serve on lettuce leaf "boats."
To the Shawarma mixture, you can add:
Tahini Sauce, made from a cup of raw tahini mixed with a quarter cup of water, 2 tablespoons of lemon juice and salt
Chopped Israeli salad (chopped cucumber, tomato and mint seasoned with olive oil, salt and lemon)
Onion pickles (prepare by slicing red onion into thin slices, adding olive oil, lemon juice and salt. Set aside for 30-1 hours, its so delicious.
Serve the dish by placing a few tablespoons of shawarma on the lettuce or pita, then add the chopped salad, pickled onions and Tahini sauce
Have a healthy and delicious week!
Love,
Karni Tomer Food Explorer
Instegram : @woknstroll @foodiesinasia
Linkedin: karni Tomer