Cooking in Corona Days- With Karni Tomer Food My grandma's Leek Patties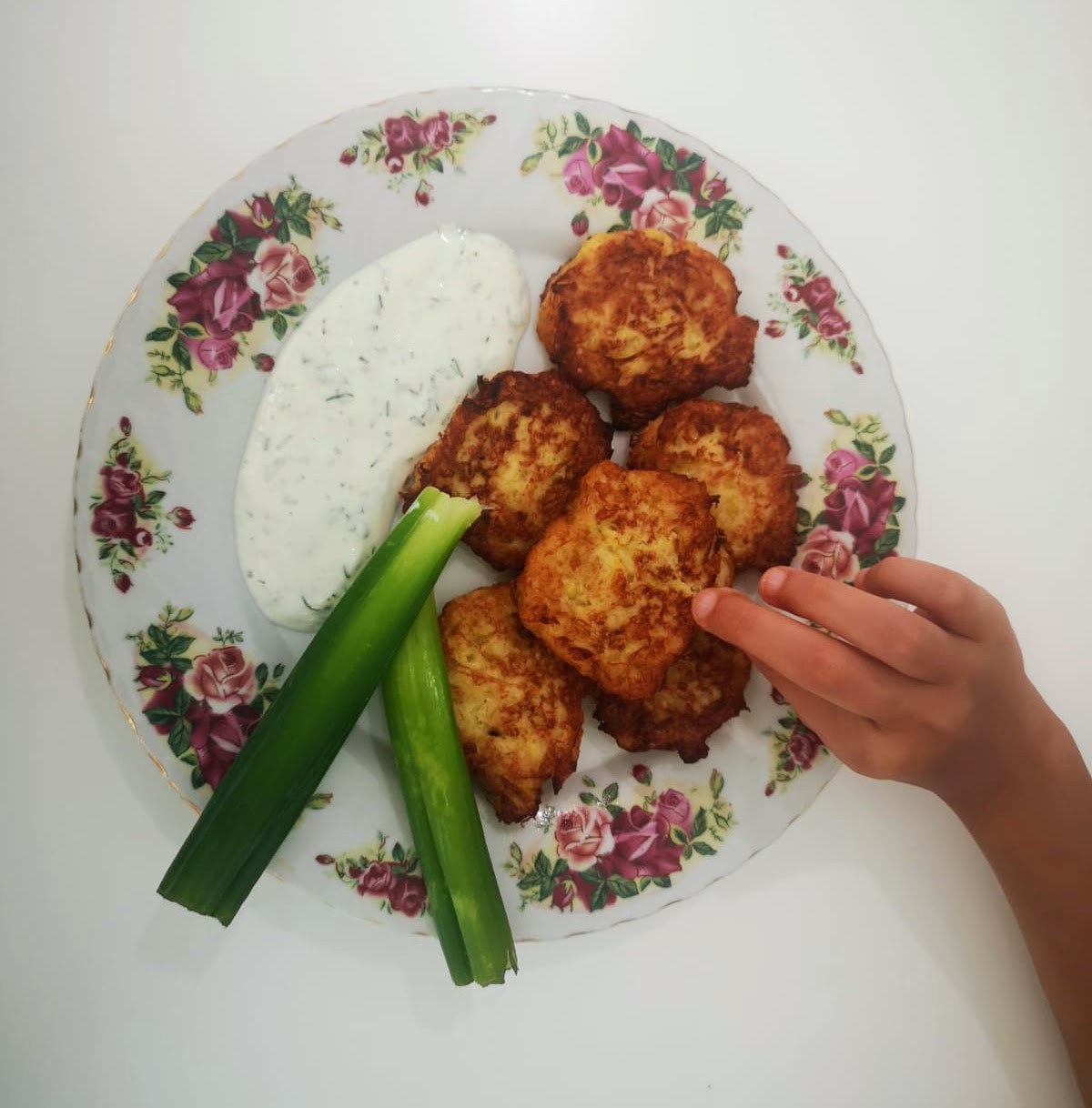 Hi, I'm Karni Tomer Food Explorer,
Food explorer and owner of a food tours company in Singapore.
I have lived in Singapore for over 10 years, and the thing I love most is eating.
And to cook, to bake and specially to indulge in food.
In Singapore, the Corona sneaked into our lives in late January at the height of the Chinese New Year celebrations.
We went through very stressful days accompanied by loss of income, fear of the unknown, psychosomatic illnesses and daily counts of patients.
Today the situation is under control but the virus has not disappeared. In the meantime, I am sad to see how the virus has spread to the world and to Israel in particular.
In my opinion, the best therapy is food.
Cooking and feeding you is the best gift I can give you.
Every day, I will publish a Western or Asian recipe that will delight your heart and inspire you to cook at home.
Hope to see you on better days,
Karni Tomer Food Explorer – Singapore
Food tours  and Cooking classes online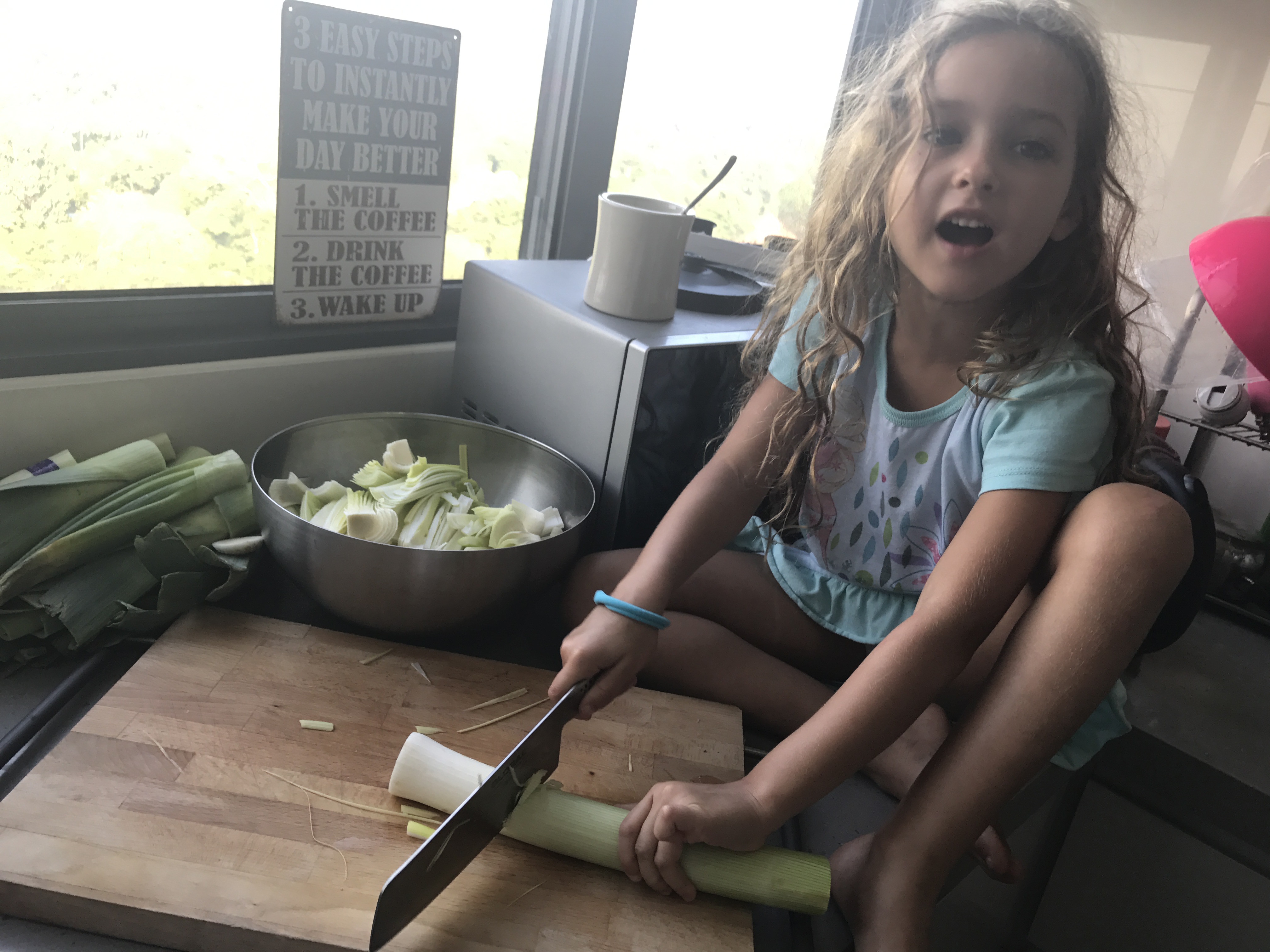 A simple recipe for my Grandma's Leek Patties Leek- Kifftike de Puerro in Ladino
The excitement for New Year and Passover is at its peak. At this time, my grandma often starts preparing her famous leek patties. As a really young girl, and a passionate fan of Grandma's kitchen, I followed the complex preparation procedure with utmost enthusiasm.
The leeks purchased from the market, plump and firm, waited on the stairs in a bag or cardboard box. First, she soaked the leek with water, to get rid of all the sand present in the Israeli leek. After the leek softened, came the complex part that required serious consideration and preparation. My grandma insisted on using our neighbour's  meat grinder for this procedure. She had to schedule a slot at his place and take the cooked leek to his house.
What I didn't know at the time, was that this was the easy part of the procedure.
By the time Grandma served the Patties, half of them had already been eaten by us, the grandchildren and at the actual meal, each grandchild had one more patty  with a little lemon.
Over the years, my mother dared to rebel against her mother and chop the leek in food processor in 2 minutes. I was left little choice but to follow my mother.
What can I say though; sometimes it's fun to rebel but keep this in mind: there's nothing like the taste of my Grandma's Leek patties.
Happy Passover dear foodies
Send me a photo so I can show my grandma.
The Recipe:
5 beautiful young leeks (only the white part is used) are to be used in this recipe
Cut and divide the white portion into two halves, washing the folds as you go along 
 Boil these in plenty of water until the leeks soften. This process usually takes about half an hour
Then, chop the leeks using a food processor or knife until its soft.
 Add 2-3  eggs and a few tablespoons of bread crumbs (or matzo flour on Passover).
 Add salt and pepper
At this stage, there are usually grandmas who like to add minced meat. However, according to my grandmother, an opinion which I fully support by the way,  there is no need for this step.
The mixture you had prepared should be balanced; not being too wet and not being too dry. 
Heat some oil in a frying pan and with the help of 2 spoons, place some Latkes shaped patties in the hot oil. 
Fry the patties until they obtain a golden color, then turn.
Place on kitchen paper and serve with a little lemon juice or Tzatziki yogurt sauce.
Yassou, I hope you enjoy these delicacies!
Karni Tomer Food Explorer