Cooking in Corona Days With Karni Tomer – Food Explorer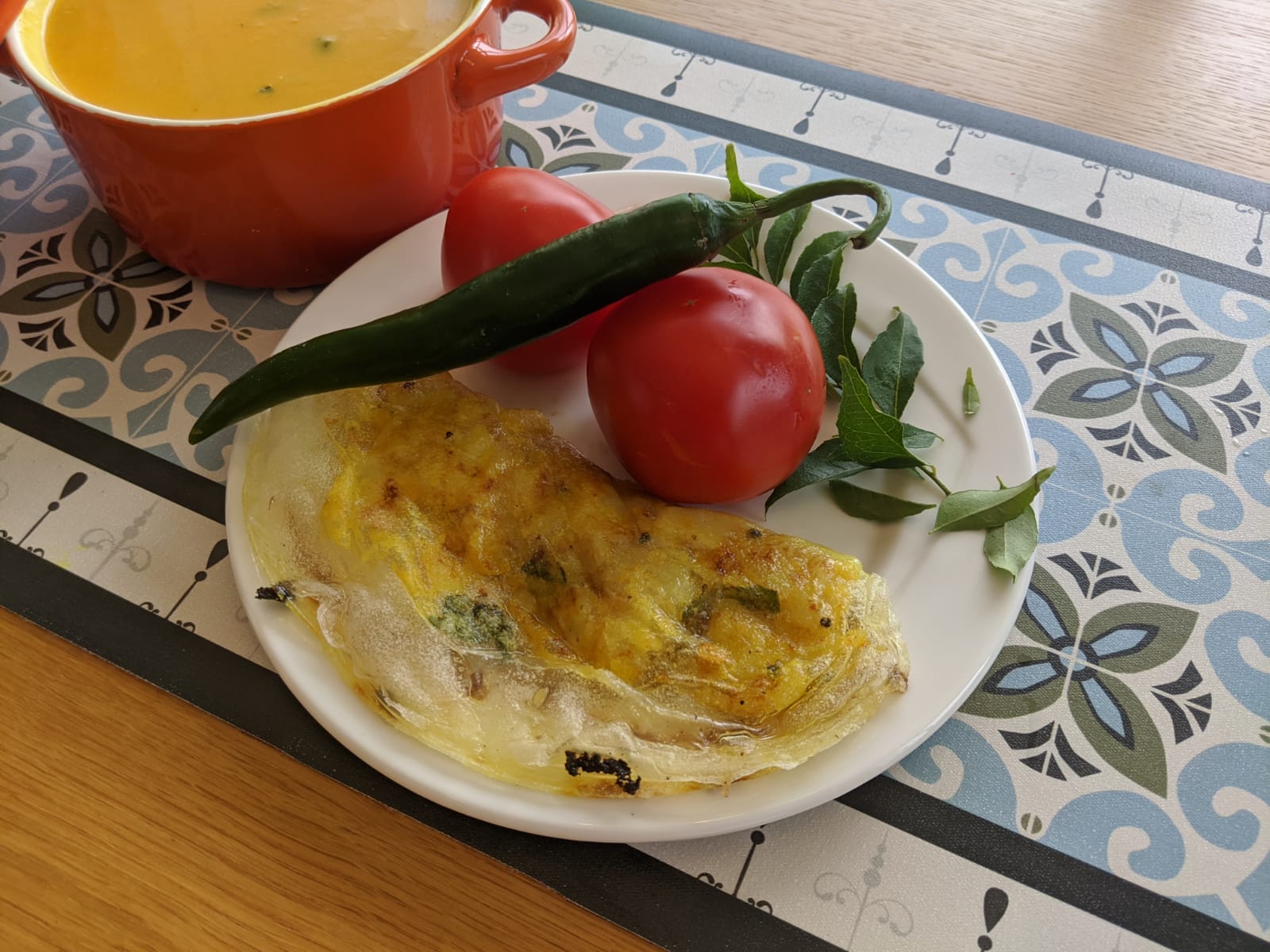 Today we will make a fake Masala Dosa based on Rice paper

 

Cooking in Corona Days:

Hi, I'm Karni Tomer Food Explorer,

Food explorer and owner of a food tours company in Singapore.

I have lived in Singapore for over 10 years, and the thing I love most is eating.

And to cook, to bake and specially to indulge in food.

In Singapore, the Corona sneaked into our lives in late January at the height of the Chinese New Year celebrations.

We went through very stressful days accompanied by loss of income, fear of the unknown, psychosomatic illnesses and daily counts of patients.

Today the situation is under control but the virus has not disappeared. In the meantime, I am sad to see how the virus has spread to the world and to Israel in particular.

In my opinion, the best therapy is food.

Cooking and feeding you is the best gift I can give you.

Every day, I will publish a Western or Asian recipe that will delight your heart and inspire you to cook at home.

Hope to see you on better days,

Karni Tomer Food Explorer – Singapore

www.woknstroll.com.sg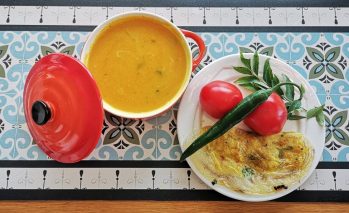 Indian masala dosa (rice-based pancakes and fermented lentils) with rice paper:
Making the potato stuffing "Aloo Masala:"  
Ingredients
3 peeled boiled potatoes
1 onion sliced into thin slices
1 Chopped green chili
A quarter teaspoon of mustard grains
A quarter teaspoon of cumin seeds
Half a teaspoon of turmeric powder
Half a teaspoon of salt
Preparation:
Chop the boiled potatoes into cubes, or mash them roughly
In a wok, heat 3 tablespoons of oil
Toss the black mustard seeds, curry leaves and cumin seeds
Mix well and wait for the mustard grains to pop. You must be careful not to burn the grains, otherwise the mustard will be bitter.
Add the onion and chills and fry until the onions turn transparent
Add the potatoes, turmeric, salt and two tablespoons of water then mix well until the potatoes absorb the spices
Remove from heat and add chopped coriander
Dip the rice paper in lukewarm water until it is softened and you can easily fold it.Place on a plate or towel
Fill a semicircle shaped rice paper with masala filling, and fold
Fry in oil in a frying pan.
Another option is to place the leaf in a greased pan, brush with a raw scrambled egg and bake in the oven until a golden colour is obtained.
I hope you enjoy and have a wonderful day,
Take care
Karni Tomer – Food Explorer