Happy Birthday, Finland!
I had a great Honour to celebrate Finland's 100 birthday at HE Paula Parviainen's residence with a Finnish culinary adventure featuring delicacies such as smoked vendace (a type of whitefish) sandwich and reindeer omelette.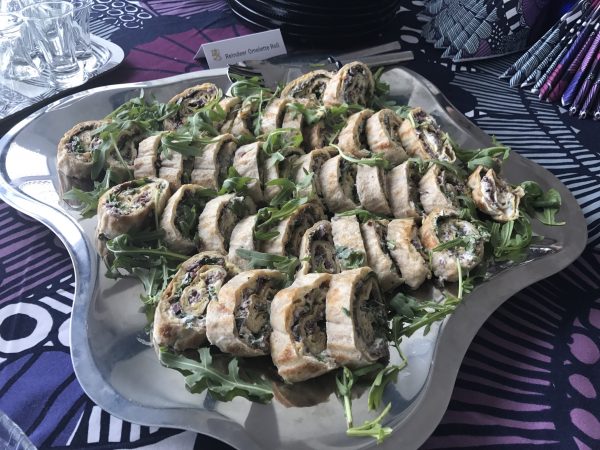 Creamy desserts with fresh berries and a gin and tonic drink with fresh herb And berries that was delicious.
all this delicacies prepared by the most talented food writes and chefs, Helena Saine-Laitinen an Marita Joutjarvi, who came from Finland to celebrate this special event.
My culinary adventures in Singapore are always surprising and educational and this time I was exposed to the Nordic cuisine which is based on natural fresh and dried ingredients that was  brought from Finland .
A day Before Marita and Helena started cooking we went together to a Woknstroll culinary adventure in Singapore's famous Tekka Market which I think is the best place to welcome new foodies to Singapore.
We had a local breakfast with Paula the charming ambassador and enjoyed Nasi Lemak, Masala Dosa and appam  and drank a freshly squeezed ginger tea and some fruits for dessert .
Later on we went to a market exploration and had an amazing foodie discussion about the difference between the cuisines , south east Asia ingredients and other subjects that 3 foodies likes to talk about.
Before we said goodbye we bought some fresh orchids for the table decoration and some herbs and spices for lunch.
When I asked them to explain me more about the Finnish cuisine they told me to wait for the special banquet tomorrow.
And for me it was an amazing gastronomic journey to a wonderful cuisine influenced by Swedish and Russian cuisine with ingredients from the nature as mushroom, berries , fresh fish and meat .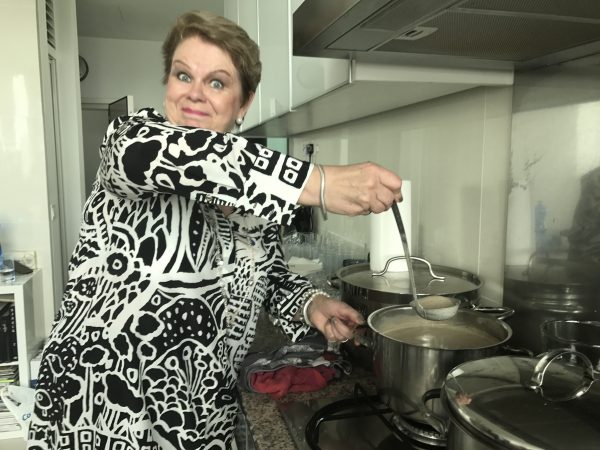 I enjoyed so much the smoked salmon, the potato salad with pickled onions, the smoked fish sandwich cake and the hearty stew with spelt as a side dish.
cant wait to visit my foodie friends in Finland .
happy 100 birthday Finland !!!!!