Cooking in Corona days with Karni Tomer-Food explorer Singapore's Bak Chor Mee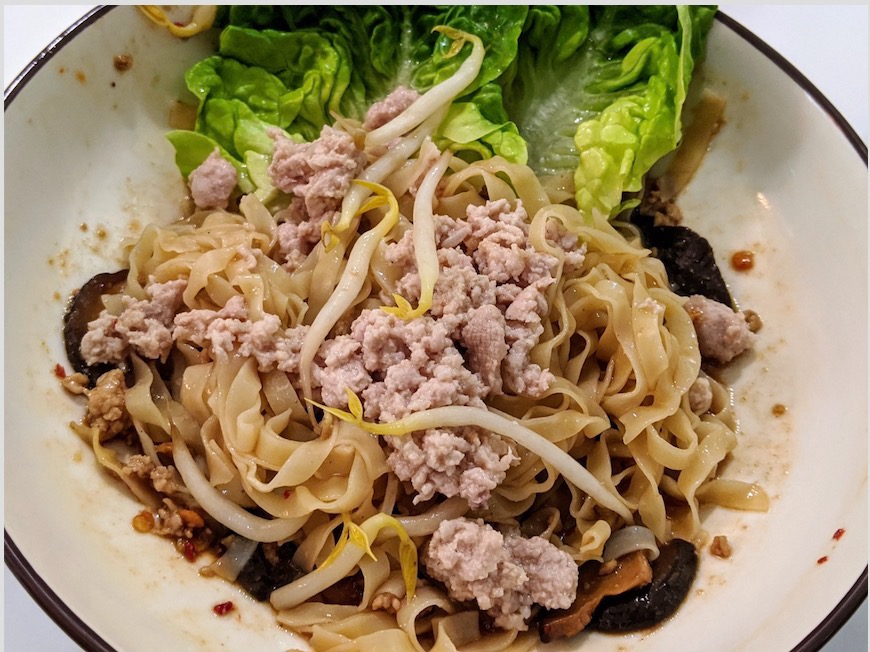 Hi, I'm Karni Tomer Food Explorer,
Food explorer and owner of a food tours company in Singapore.
I have lived in Singapore for over 10 years, and the thing I love most is eating.
And to cook, to bake and specially to indulge in food.
In Singapore, the Corona sneaked into our lives in late January at the height of the Chinese New Year celebrations.
We went through very stressful days accompanied by loss of income, fear of the unknown, psychosomatic illnesses and daily counts of patients.
Today the situation is under control but the virus has not disappeared. In the meantime, I am sad to see how the virus has spread to the world and to Israel in particular.
In my opinion, the best therapy is food.
Cooking and feeding you is the best gift I can give you.
Every day, I will publish a Western or Asian recipe that will delight your heart and inspire you to cook at home.
Hope to see you on better days,
Karni Tomer Food Explorer – Singapore
Food tours  and Cooking classes online
For 10 years I live in Singapore , I wanted to make Bak Chor mee at home but didn't dare …
Today , I made it with my daughter Libby who is a big fan of this amazing Hawker dish,  and it was awesome. We made the chili paste Sambal from scratch following a very good recipe by our food explorer food guide Wahida and it that was a very long process but now I have a lot of sambal at my fridge.
We braised the mushrooms , cooked the minced meat , cooked the noodles and the sprouts and prepared the sauce which is the essence of this dish.
Lots of dishes but it was fantastic 😁 
 Here is the recipe we curated after trying different recipes and based on many many dishes we ate at the Hawker centers. 
Hope you will enjoy it as we did !
Marinated the minced meat:
150g minced pork

1 tsp light soy sauce

1 tsp cornstarch

1 tsp Sesame oil

1 pinch of pepper
Cook the meat in the Broth and keep them separate :
400ml of pork broth. I used chicken soup with a bit water.

Sliced ginger strips (To taste: 1-3 strips)
Braised mushrooms:
50g Shiitakee mushrooms, I used fresh ones but you can use dried ones but then

You need to soak them 30 min before and keep the water.

300ml of water

2 tbsp dark soy sauce

2 tbsp light soy sauce

2 tbsp oyster sauce

20g sugar

½ tsp black vinegar

½ tsp sesame oil
How to combine the ingridients to a perfect dish:
Watch libby : 
Cook the dry or fresh Mee pok Noodles . add some sprouts and boil them too. 
in a bowl mix :
½ tsp fish sauce

1 tsp black vinegar

1-2 tbsp Chili sambal (Add spice to preference)

1 tbsp mushroom sauce (From the braised mushroom)

1 tsp lard oil/shallot oil/ garlic oil

1 tbsp from the broth
Toss the noodles, add the cooked meat and serve with Lettucee.
Hope you will enjoy the dish as we did
All the best,
Karni and Libby